When humans were ape, they didn't thought of anything else but to survive. But now, the story is different. Even Babbage didn't thought that his invention will cause havoc (even in this forum
).
In this technology industry, there is a race, a race to dominate silicon market. Intel, the first name, is the dominant leader in silicon market. A second person is running towards Intel to push him off the cliff. It's none other than AMD.
Will this feud ever end? Perhaps not. Their feud is our advantage. They give us best products. They give us the chance to decide us, who's the best. Perhaps we need a yteam that will decide that.
This is a debate thread. Unlike the previous threads, this thread will cover every aspects of these industries, first being the products lineup, their respective performance, their market status, their impact on public, and their revenue(or other things I didn't mentioned). We are here to discuss the reasons of every aspects. This thread will also help the newbies to decide the power of their rigs (of 1 component atleast).
So lets get started to jump in this inevitable battle.....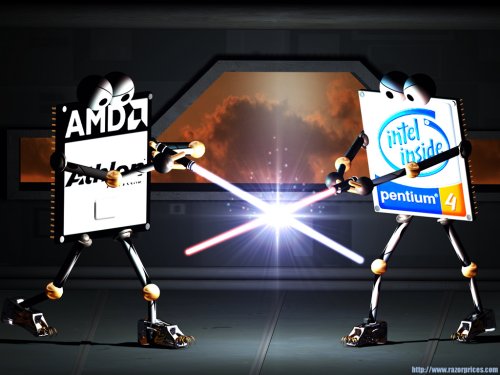 Top Contributors:-
1.
Ocean
2.
NaturalViolence
3.
Myself