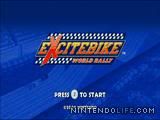 [color=#32CD32]About[/color]
Choose from multiple camera angles as you tilt your way to smooth landings using motion-sensitive controls. Compete in races around the world in four championship circuits. Use Nintendo® Wi-Fi Connection to invite friends to a race. Or if you're feeling brave, take on anyone else looking for a match. Feel like tackling a challenge of your own design? Use the intuitive Track Editor to choose from the available obstacles and put together your dream course, then share courses with friends to see whose creation skills reign supreme.
[color=#32CD32]Current Emulation Status[/color]:
*Work's Perfect
[color=#32CD32]Settings (R 5983)[/color]:
Based on an
AMD Phenom™ 2 2x 555 Processor 3.20GHz Ram:4.00GB 64-Bit Windows 7 Ultimate ATI Radeon HD 5500
Everything Set on defult setting's.
Only Set Enable EFB Copy :to texture.
For speed up.
[color=#32CD32]Video[/color]:
Comming Soon!
[color=#32CD32]AMD Phenom™ 2 2x 555 Processor 3.20GHz
Ram:4.00GB
64-Bit Windows 7 Ultimate
ATI Radeon HD 5500[/color]
Youtube Chanel=
http://www.youtube.com/user/REALShinoAburame