Zack & Wiki: Quest for Barbaros' Treasure
Status: Playable
About:
Zack & Wiki: Quest for Barbaros' Treasure is an innovative, full-length puzzle adventure game that utilizes the unique control mechanics of the Wii Remote and challenges gamers to "play different." Players will explore a variety of wondrous environments and stages, solving puzzles and interacting with the world in search of a legendary pirate ship and the ultimate pursuit of becoming the greatest pirate the world has ever seen.
General settings: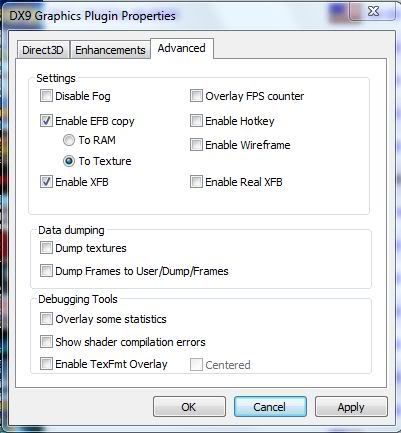 known issues:
Screen flickers if OpenGL and "use real XFB" option are not used.
Disabling "disable destination alpha pass" may cause some shadowing issues. (only in OpenGL)
Very minor graphical issues in d3d regarding the "naked boy" on the corner of the screen that shows you the wiimote motions. (no big deal)

THE GAME WORKS PERFECTLY NOW IN D3D BECAUSE OF THE NEW OPTION "ENABLE XFB"
This game may be difficult (or impossible) to play without a real wiimote because of the specific gestures required by the gameplay.
My Specs: AMD Phenom II x4 940 3.0ghz - w7/Ubuntu 11.04