STATUS: PERFECT
Both PAL & NTSC Fully Tested.
YOU[color=#FF0000]TUBE[/color] HD MUSIC VIDEO
recorded entirely on dolphin.
HD GAMEPLAY VIDEO
A re-imagining of the original Silent Hill that turns everything you thought you knew on its head.
The game watches you and adapts to your actions to create a unique experience to each player and intensify their fears.
Implementation of a cell phone as the user interface, which acts as a story telling device, map, puzzle helper, and camera that provides seamless flow with no interruption in gameplay.
New nightmare sequence focus on escape and evasion rather than direct confrontation.
Silent Hill: Shattered Memories will feature an all-new soundtrack by acclaimed series composer Akira Yamaoka.
General Settings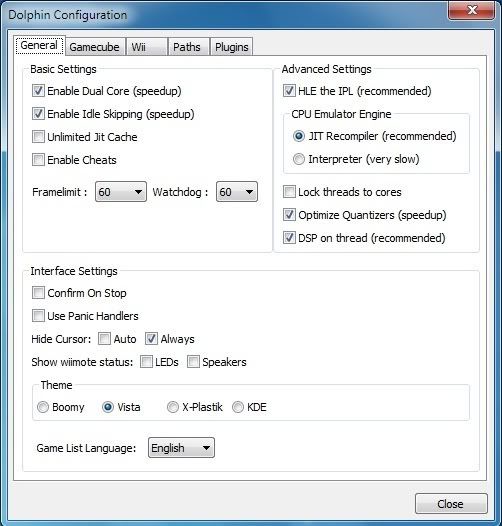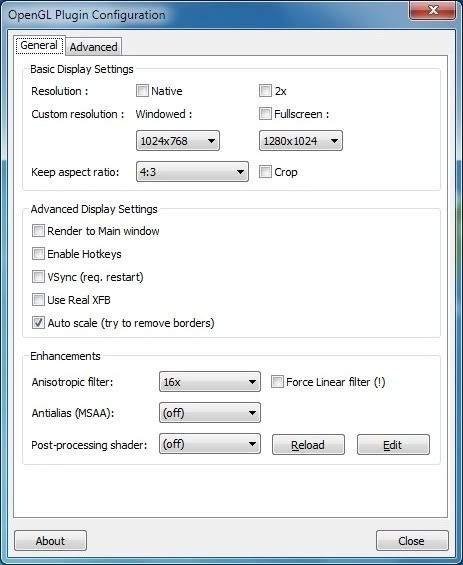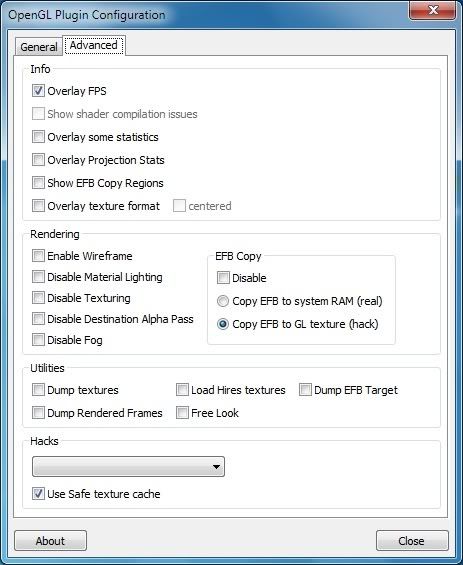 D3D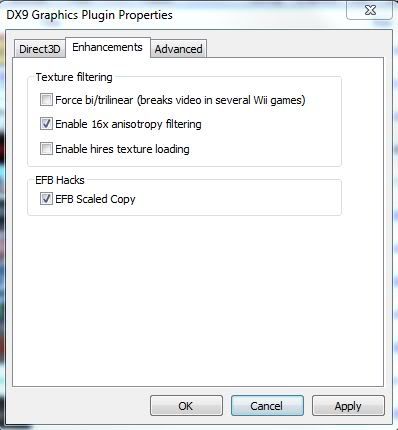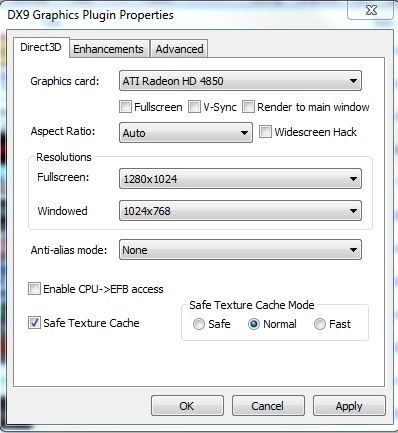 The game is Fully playable and very enjoyable; Please read below carefully.
Wii Settings:
No special settings.
Known Problems:
Severe graphical corruption of the flashlight in Direct 3d pluggin. (Fixed by rev 4815)

Severe drop of 30-35 fps (ave) in some open areas when snowing in both D3D and OGL. (mainly when first nightmare starts)

Drop of 15-20 fps when flash light is on in both D3D and OGL.

Some letters in the text may be missing when "Safe texture cache" is not enabled.

Enabling "Safe texture cache" may create a black block in the top left corner of the screen.
(Only happening with Orleans builds so use either mamario's or Unknownforce's builds or any other pure build)

May crash when entering some zones if "Safe texture cache" hack is not enabled
(When entering the cat house, entering the school gym, before entering the vulcan with Michelle & after theater lobby in mall)

Safe texture cache may cause stutter at 2 points of the game

(Principal's office & at the bridge with Dahlia)

and lag in general. (Only on Orleans builds)

Cellphone screen texture may appear in random surfaces.

This game does not work with the jitIL experimental recompiler.

Fps may vary depending on your machine but for the most part its fluid with an average of 57-60 fps when flashlight is off and 45-50 when on, to the exception of some parts where the fps will be lower than 30 (mentioned) or full 60 fps even when flashlight is on. (mostly indoors) That's my case.
For those who do not have a wiimote there is a fix, Use the attached WiimoteMovement.ini and copy it to Dolphin-rXXXX\User\Config on the wii mote pluggin, in the recording menu set both "Wiim." and "Nunc." to the numbers you want to use as keys and that's it!
Be patient with the recorded movements, when grabbed by a monster press the corresponding key and wait 2-3 seconds if nothing happens press it again. (button mashing is useless and will doom you)
Also, some puzzles require you to spin the wiimote in order to solve them, for this, use the "Tilt & Swing" functions of the wiimote pluggin.
WiimoteMovement.zip
(Size: 14.42 KB / Downloads: 2,448)
Also there is an issue that appeared after Rev 4727 or 28 not sure, the flashlight will cast buggy shadows (Black bars) in far away objects. so if it bothers you use r4727:
courtesy of whitezero's archive
http://www.mediafire.com/?4zkzotnynzd
x86
http://www.mediafire.com/?zdx22yzjy2k
x64
But i really advise people to try the newest Dolphin revision first before using this older rev, otherwise we will never know if there has been a performance increase or a bug fix
My Specs: AMD Phenom II x4 940 3.0ghz - w7/Ubuntu 11.04