Wow, no one has added this into the list of games yet O_O So i'll add it (again, as a matter of fact ;D)!
[color=#FF0000]

Bleach: Versus Crusade

[/color]
[color=#FF0000]About:[/color]
Bleach: Versus Crusade for the Wii was released in Japan on December 18, 2008. Scans depict a roster of characters in line with the manga storyline, featuring Neliel, Nnoitra, Ichigo with his hollow mask and Grimmjow's released form to name but a few. The gameplay appears to have been changed substantially, showing a split-screen during multi-player fights. It is a one-on-one fighter, but players pick a partner character for various team-up attacks and other maneuvers as well as being able to switch between them. It supports online play via the Nintendo Wi-Fi Connection and can be played with the Classic Controller or GameCube controller in place of the Wii Remote and Nunchuk. Unlike other installments, it was developed by Treasure Co. Ltd. Visitors to the official website were allowed to vote for which two characters they wanted on the cover of the game; the winning pair was Ichigo and Rukia. The amount of time for the bankais and specials have all been extended. The game has 25 playable characters, less than the game before it.
Thanks to Wikipedia!
[color=#FF0000]Current Emulation Status: [/color]
Black Screen on load up

(FIX) Requires Error #002 Fix (Found Here)

[color=#FF0000]Current Settings: [/color]
(Based on Revision 2745)
Dual Core Enabled
Idle Skipping Enabled
OpenGL, DSP-HLE Sound (All enabled)
(check below for my computer stats)
I usually get Max FPS, but that could vary!
[color=#FF0000]Problems: [/color]
Game Does Not Save, but Save States work most of the time.
[color=#FF0000]Current Status: [/color]
Game Complete, all Characters unlocked (including Shūsuke Amagai (Filler Captain)), All story Missions done!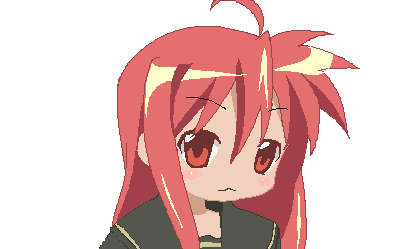 Shana/Konata-chan Kawaii! =D
My Comp:
CPU: Intel Quad Core Q9550 @ 2.83GHz
RAM: 4GB
Graphics Card: nVidia 9800GT
OS: Windows Vista Home Premium 32-bit (x86)