First of all I apologize if this is the wrong area to type the problem I'm having. Its more of a question about pairing up the mote up first of all with Bluetooth, in hope to later use for emulated games on Dolphin.
Right so I ordered a wiimote bundle which included - the mote, the Nunchuck and the Motion Plus. I later found out that the motionplus and mote were both combined into a 'Motion 2in1' model.
Iv been trying to get it to work with Bluetooth and have been on various forums and sites in hope to shed some light on it.
1 concern is if this is infact a 3rd party mote which according to sources have a very little chance of working, as far as I can tell its just a new version with the elements bundled together, but it does not however have the Wii logo printed on it anywhere (It came in the post without a box which was a little odd). After a Google image search this is what it most resembles.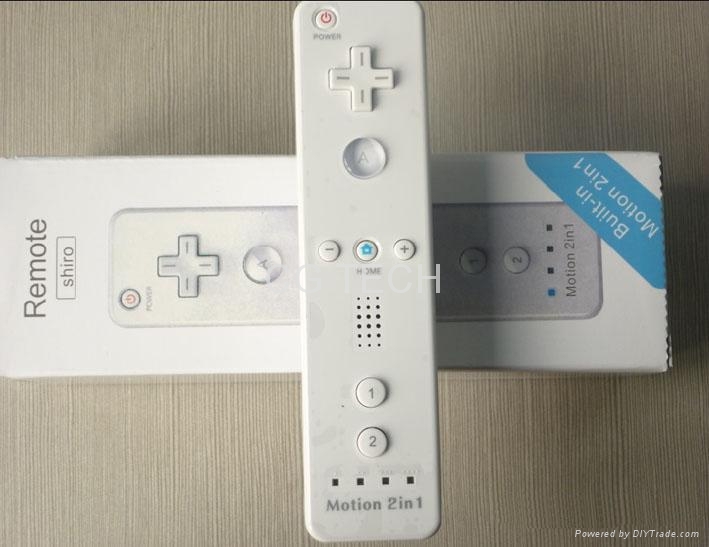 'Remote Shiro' which having done a quick search of it for compatibility, I couldn't find anything. Does anyone own a 'Shiro' and/or have managed to get your PC to recognise it via Bluetooth? At the time of ordering I didn't know. I cant really blame the trader either as its designed to work with the console and not on the PC.
The 2nd concern is if my Bluetooth adapter actually supports any wiimotes at all, looking in my Bluetooth settings I have a 'Broadcom Bluetooth 3.0 USB' and 'Microsoft Bluetooth Enumerator' listed as devices. On forums and such it seems that it should be compatible, otherwise to get Bluetooth dongles and the such but surely that isn't necessary as I have a working Bluetooth? Ah I dunno.
Now, I kinda had an advantage in that Im running Windows 7 on an iMac via Bootcamp in that I could try both the operating systems, people have said its easier to pair up with a Mac than windows *shrug* I don't know but even on Mac (OsX Lion) it couldn't find the mote via the Bluetooth 'add devices'. Iv done the whole 'Hold 1+2 on the mote while pairing' and/or the red Sync button on the back. I get 4 flashing lights which eventually stop but nothing shows up on the device lists in the wizards. Also tried pairing at different angles, (lol the good that did..), flat surfaces & new batteries and still its not having it.
I kinda think after doing all that it simply wont work for this mote, fortunately I didn't splash the cash all that much. Is there anything else you guys could suggest? Again I apologize if I have posted this on the wrong section as its more.. of a PC technical issue than a Dolphin issue.
Iv tried throwing caution to the wind and pairing up only with Dolphin also.. but that didn't work either.
The only other thing I could consider trying is to get one of these Wii sensor bars, try to pair that up with the computer.. while trying to pair up this mote to that, would that even work? (or of course I could just get another wiimote to try)
Thanks