I haven't played it but I remember watching my bro playing the Fatal Frame 3, It's creepy. 'The Calling' & 'Ju-on The Grudge' are also good horror games. But I don't find Silent Hill creepy at all, but I like the story of 'The Room'. It's interesting that how he got trapped in there with ghosts while everyone goes normal outside.

I am collecting really creepy games for my holidays.
If you don't mind can you rate Fatal Frame 1,2,3 & 4, how much creepiness and how good their story was?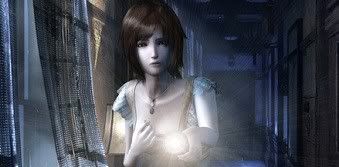 Intel Core i5-3230M Ivy Bridge 2.6 GHz(3.2GHz Turbo Boost)
4 GB 1600 MHz DDR3
Intel HD 4000/AMD Radeon HD 8670M (2 GB DDR3 dedicated) (Switchable Graphics)
Windows 8 64-bit