hi there!
first question:
i'm using a radeon r9 280 and have massive screen tearing although vsync is activated. i tried forcing it in the catalyst driver but then dolphin crashes. any ideas?
second:
when i'm using the latest build (to play donkey kong country returns) i'm getting this error and dolphin crashes: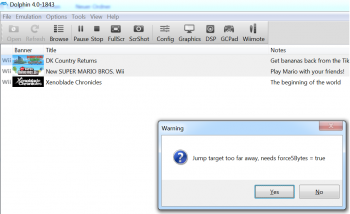 with 4.0 release everything works fine.