Virtua Striker 2002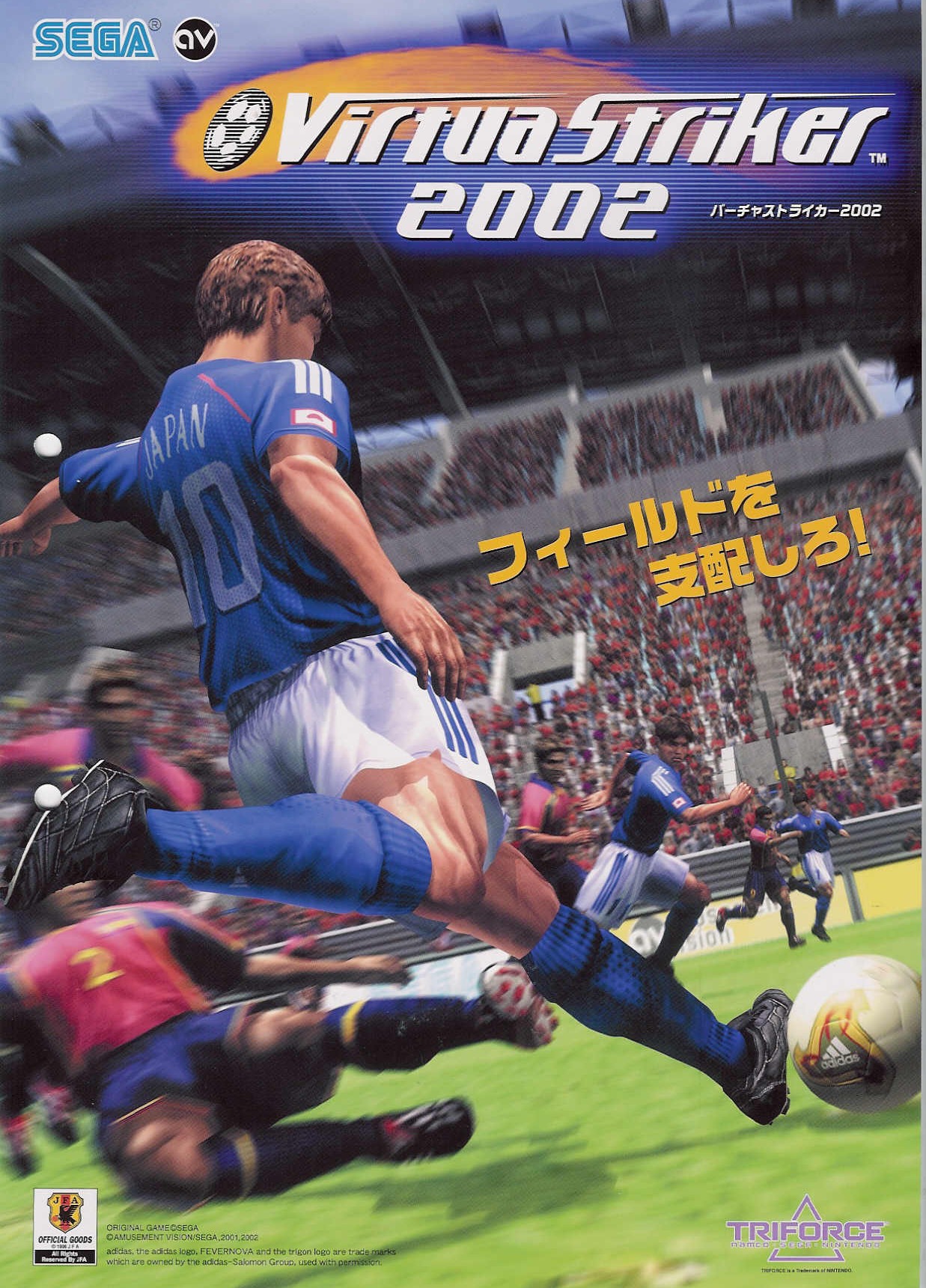 About the game
virtua striker 2002
configuration and rev used
-enable cheats
-AM-Baseboard needs to be set to SP1 and Port1 in config ---> Gamecube.
-Possible optimizations: Don't know
-dolphin revision: Triforce-3.0-697-x64
64 bit build
and
32 bit build
-pc specs: at the end of the post.
Emulation Status & Speed
the game runs fine, but it has some bugs.
time to get ingame
bugs:
1- the replay, most of the time shows this garbage
this is a common bug in older revs with the gamecube game
2- sometimes in the middle of the match the ball gets stuck on the players face, everything goes normal after a while, but its pretty annoying.
3- the game crashes suddenly, however you can beat the game.
you need a strong cpu if you want to play this one at fullspeed, the gamecube counterpart needs a strong one to.
i think that with a 3.2 core 2 duo its more than enough.
PC used: i5 2500k @ 4 ghz, 4 gb GSkill 1600 mhz cl7, 9800 gt 512 mb.