[color=#4682B4]Current Version : 1.1
Status : Work in Progress
Release Date : March 22, 2013
Game ID : STGJAF
Official Thread[/color]
Backend Compatibility
: [color=#009900]OpenGL[/color], [color=#009900]Direct3D9[/color], [color=#ff0000]Direct3D11[/color]
Texture Cache :
Fast
[color=#009900]Last revision tested :
3.5-2240
[/color]
Hello, Good Morning, Good evening, Dolphins =)
New project, new thread, and this time, Tales of Graces is my new target. Due to the PS3 remake of this game (aka Tales of Graces ƒ), I'm wondering :"Why would we not do this for the Wii version on Dolphin ? That could be great."
And now, it settled ! Why did I do that ? Cause I freaking love this game (in fact, it's my first Tales of game, and Xillia could be my second when it will be released in Europe, but that's not the subject).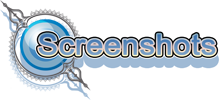 [color=#ff0000]/!\ SPOILER ALERT /!\[/color]
English D3D9 version : 1920*1080 | Auto (Windows Size) / 4xIR | 9xSSAA | AF 16x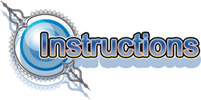 /!\ This project comes (at the moment) with 3 different languages versions. For info, this is not related to the Translation patch you can find on the Web.
This concerns only the menus of the game and various things (cause they are actually textures). Don't expect there is a full translation of the game in this pack x)
1. Download the version of the pack you need [English, French, Japanese | D3D9, OpenGL]
2. Extract the "
STGJAF
" folder from the .rar file and place it in "
Dolphin/User/Load/Texture
". Simple.
3. Be careful, this pack works only with the
Texture Cache
slider on
Fast
. Don't forget to check the "Load Custom Textures" option in the "Advanced" tab. (atm, with D3D9 backend)
4. Run and play.
Maybe an OpenGL version will show up later (some textures are actually broken with it).
I made custom buttons textures for people playing on Dolphin with a PS3 or X360 controller. These buttons textures are optimized for Tales of Graces, but you can reuse them for other projects.
Download the archive you need just below. Replace the "Controller" folder in "STGJAF" by the new one.
A text file is located in the folder with the guidelines for button mapping. These instructions are recommended for optimal gameplay, but you are free to do whatever you want. If you decide to mapping the controller buttons differently, don't forget to rename the buttons textures correctly. =p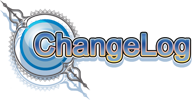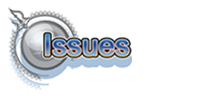 OpenGL

: Some textures are broken.

Freeze

: The new fonts can cause little freezes during gameplay.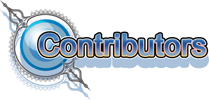 No one ? Dude, what a shame xo
If you are interested in retexturing, don't be shy and participate =p

Similar projects :
-
Tales of Symphonia
by rowan_G
-
Xenoblade Chronicles
by layberneth and poweredbykimchi