One thing I have learned from playing this with mouse and keyboard is that there are many times when you will need to change your Emulated Wiimote Configuration. Here I have some of the different configurations I use. (note: this on Dolphin 3.0-243, a build I got from the
Emulated Motion Plus
thread)
------------------------
This is one of my most used configurations. It allows me to use the on screen pointer (for things like the dousing, selecting different items from the B button menu, and aiming the slingshot), and it does a ...decent... job of drawing as well. Sword Combat is also easy. To charge a skyward strike, tick the "Upright Wiimote" box (this config easily does a vertical slash, but a horizontal one is not as easy).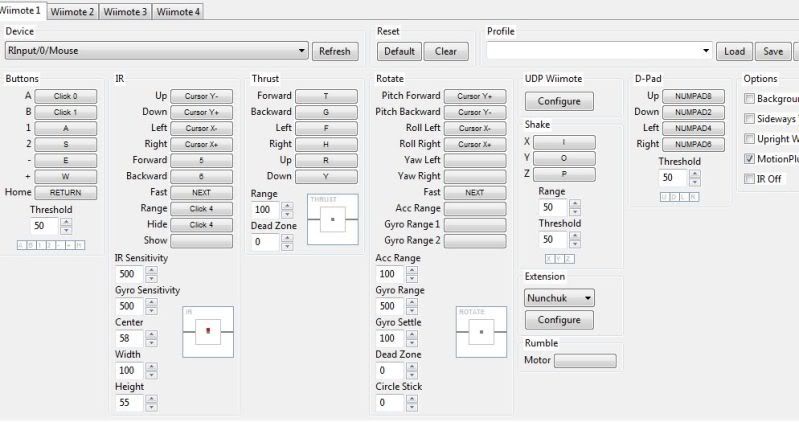 ------------------------
My next config is what I use for swimming/flying things. It's great for the beetle, and O.K. for flying.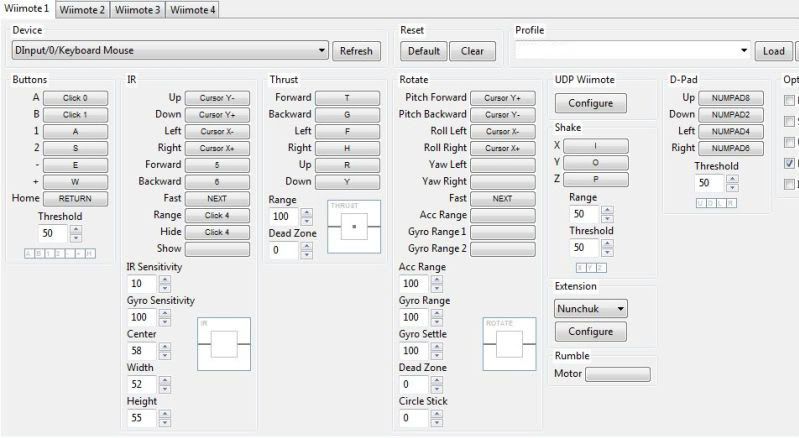 ------------------------
I use this config for playing the harp. I have found it works with the bug catching net (swinging it left and right that is) as well.
------------------------
Please note that some settings may be redundant, as I went through and edited different profiles until I got them to work as I needed.
Also, my biggest issues are falling (I just can't get the hang of it. The part after the bird ceremony where you have to fall into the target and then open your sailcloth took me forever), and Flying the bird. I have almost no issues with the Beetle, but flying is a pain. Gaining altitude with the bird is not hard, just move the mouse back and forth, but sometimes it feels unresponsive when turning.
One last thing, Make sure you are holding down the key you have bound to 'Fast', in the 'Rotate' Box when trying to attack with your sword. Hope all this helps!