Phantasy Star Online Episode I & II High Resolution UI Project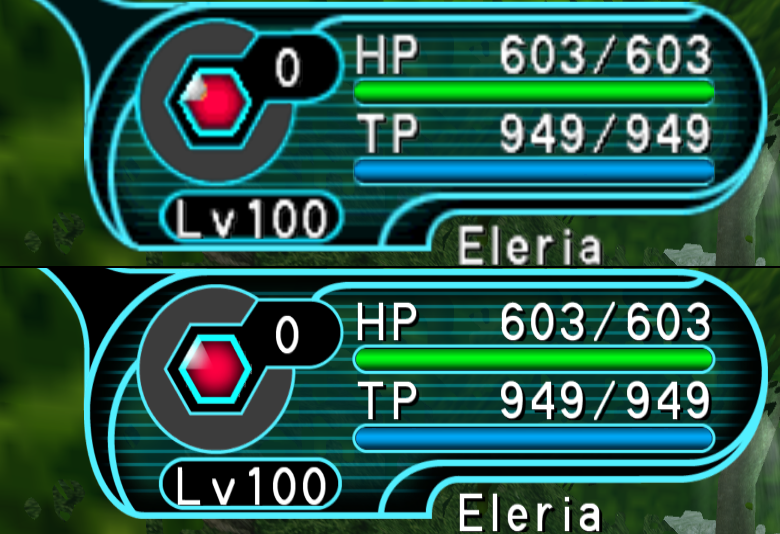 License :
CC-BY-NC-SA
Project Goal :
- Recreate the look of the original UI but in High Resolution
Project Details :
- It is not an upscale.
- Made in Adobe Illustrator (a vector graphics software) which means "master-files" are resolution-independent.
Note :
- Good and bad news... Replacing all occurences of in-game font(s) is now possible on Dolphin development build 5.0-14445 and higher but PSO Ep. I&II is a SEGA-made game so of course there are quirks which makes replacing the main menu font buggy 
You might want to delete the following file so that original font (blurry) is restored : tex1_256x256_$_243e7c660b59e2ee_8
Changelog :
Downloads (DDS @ 4x) :
(Updated June 10 2020)
UI v0.5.1
HUD Font v0.4.0
Note : Get releases tagged "Compat" if your graphics card is older
About Me :
Born in the late eighties,
not a professional artist
, would label myself as a "vector graphics enthusiast".
Contact & Progress Updates :
Eleriaqueen's Twitter
Support the Project :
Eleriaqueen's Tip Jar