Phantasy Star Online Episode I & II High Resolution UI Project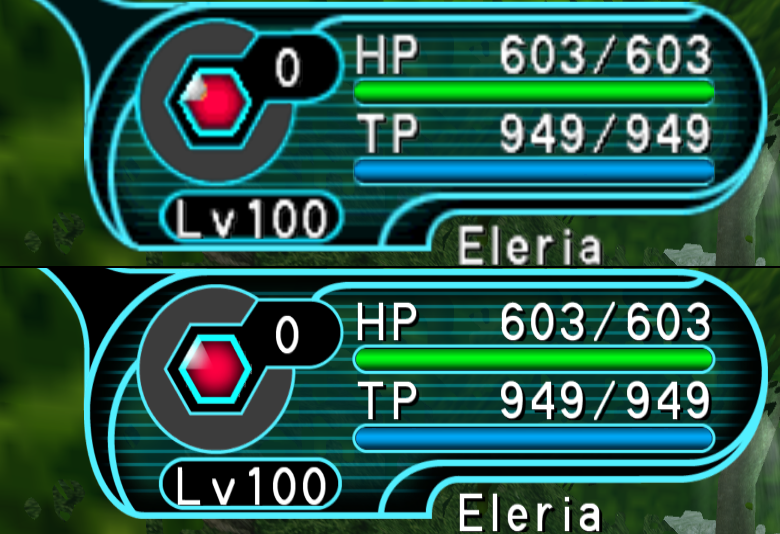 License :
CC-BY-NC-SA
Project Goal :
- Recreate the look of the original UI but in High Resolution
Project Details :
- It is not an upscale.
- Made in Adobe Illustrator and Inkscape (vector graphics software) which means "master-files" are resolution-independent.
Note :
- Replacing all occurences of a certain texture is possible on Dolphin development build 5.0-14445 and higher but PSO Ep. I&II is a SEGA-made game so of course there are quirks which makes replacing the main menu font buggy 
Changelog :
Downloads (DDS @ 4x) :
(Updated June 18 2022)
UI v0.5.1
HUD Font v0.5.0
Note : Get releases tagged "Compat" if your graphics card is older
About Me :
Born in the late eighties,
not a professional artist
, would label myself as a "vector graphics enthusiast".
Contact & Progress Updates :
Eleriaqueen's Twitter
Support the Project :
Eleriaqueen's Tip Jar
Eleriaqueen's Ko-Fi Page