Yeah, so that's pretty much it, we just had this weekend here the Brasil Game Show (BGS), the biggest game event in Latin America, and guess what, Nintendo decided to bring to its stand 12 WiiUs for everyone to try out!
So I thought I'd share my experiences here:
After waiting 3 hours and 25 minutes in the biggest line I've ever taken in my life, I finally got 10 minutes with the console.
My phone was running out of batteries but happilly my friend KabukiWx filmed everything, so if anyone's interested here is him playing some Ninja Gaiden 3
http://www.youtube.com/watch?v=eV5uRklx_lQ&feature=share
I tried out Assassin's Creed 3 and New Super Mario Bros U, I wanted to try out ZombieU but the bell rang and I had to leave the stand to let other people play.. There also was WiiUs playing Rayman Legends and Nintendo Land.
I must say, it is pretty awesome. The gamepad is MUCH lighter than it seems, and it magically fits in our hands, it's very comfortable. The graphics are so far amazing, and everything runs 1080p at 60fps, it's simply amazing..
I also got to try Halo 4, God of War Ascension, Devil May Cry, Metal Gear Rising, Borderlands 2 and others at the event, check out my friends channel if you want, he got other 3 or 4 videos of the BGS.
By far, the best stand was Nintendo's, and the only one with a line that covered the entire perimeter twice! I also played Super Mario 3D Land on a 3DS XL and some Mario Kart 7 while on the line (I got my friend to hold my place a little while I went playing).
The entire event was pretty huge, take a look at the map:
http://www.brasilgameshow.com.br/images/stories/Imagens/mapa.jpg
There was also some very impressive cosplays, I'll post some of the photos I took tomorrow. Here are some pics from our local media: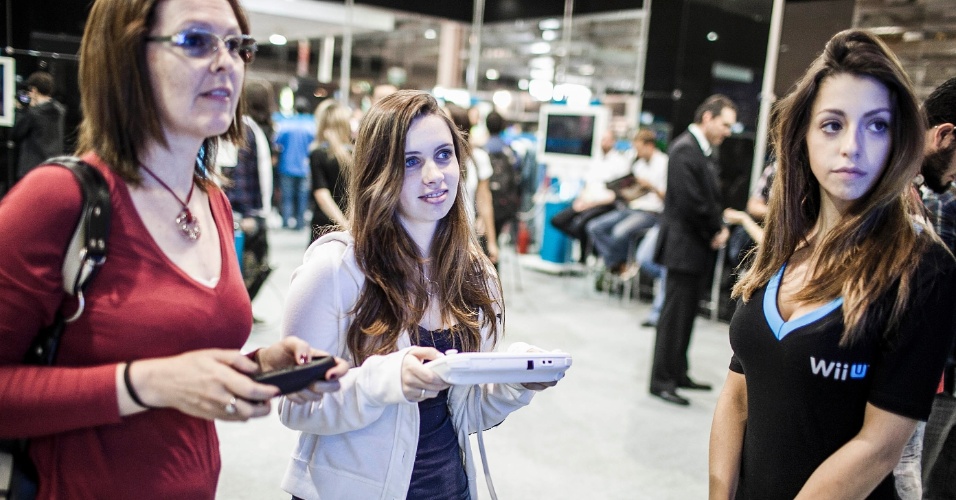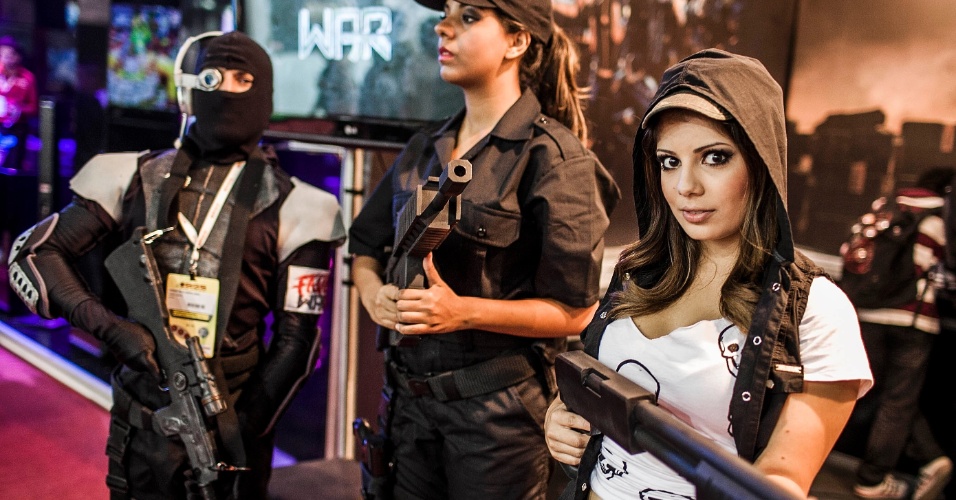 Just thought I'd share this, it was pretty awesome!
OS: Windows 10 Pro 64bit Creators Update
CPU: AMD Phenom II X4 960 @ 3.6 GHz
Graphics Card: Nvidia GeForce GTX 960 2GB GDDR5
Motherboard: Gigabyte GA-870A-USB3 AM3+ Revision
RAM: HyperX 8GB Dual Channel @ 1600Mhz