Me & my friends went to a friend's house for playing Tekken 5 together. And my friend said that he got Fatal Frame 4 [PC]. . But I knew that it didn't released on PC, and didn't even released in English language. I am more interested in this game and I have it in Jap language(I became jealous) so I told him to show it. And know what it was real, and worked too+ in english(I mean text). But on launching the game, I noticed that dolphin emulator show up for 1 second and then game goes full-screen. Now I figured it out, that someone manually made it for PC. I pressed alt+enter and it became like a usual dolphin emulator. BUT weird thing is that I searched the installation directory and everywhere else, and there's no emulator nor ISO or any dolphin supported game formats. There was only 2 .exe files(1 launches the game, other unistall) and 1 .dat file(I think this one have game & emulator 'cause it's size is +5GB) as much as I know .dat is not supported by dolphin, is it? And he's is not telling from where he got it. I think that he got it from internet 97%
I checked the emulator for a long time and I have something to share, the graphic plugin's name was 'Fatal' and the game shows FF4's English Logo with "A free translation project produced by Tempus Chabi......." below it.
So this make me wonder 2 things:
1-From where that game is running?
It's really weird.
2-How could someone make such a PC port himself which plays perfectly?
I thought that I should tell this to you.
But whoever done this, did a great job. But I wish emulator is older than the one which supports wii-mote's speaker so that he will lack the most interesting feature in my view.
Whatever, Anyone know where to buy Grandia III, I had one but it got scratches. Not online.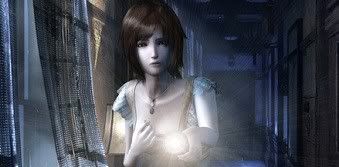 Intel Core i5-3230M Ivy Bridge 2.6 GHz(3.2GHz Turbo Boost)
4 GB 1600 MHz DDR3
Intel HD 4000/AMD Radeon HD 8670M (2 GB DDR3 dedicated) (Switchable Graphics)
Windows 8 64-bit