Hello all,
I am trying to play Naruto Shippuuden Gekitou Ninja Taisen Special with Dolphin,I have gone through many problems and I somehow solved most of them like ***.dll files missing etc. Now it came to this part which I can't find any helpful solution ,I don't know how to explain my problem since it seems like its a hardware issue. Please see the screenshot for it.
I don't know if my hardware is good enough for Dolphin ,please see the screenshot below for my specs :
System :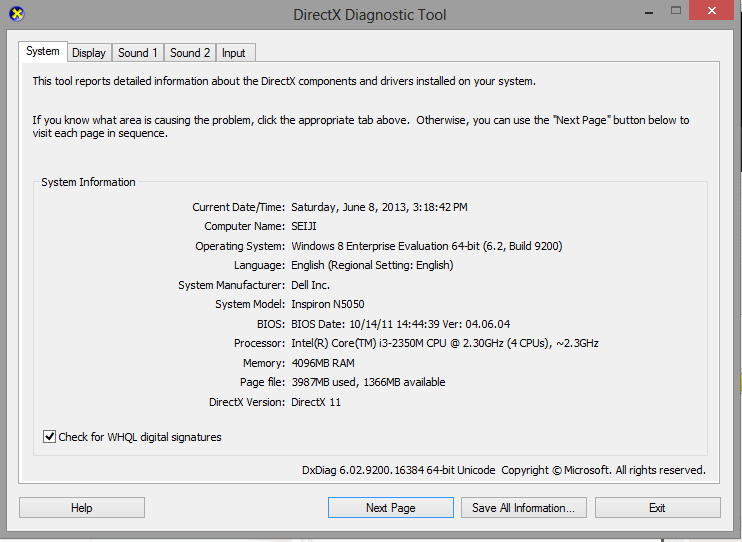 Display :
I've tried playing Naruto for about a month already and if anybody can tell me a solution,it will be appreciated..Thanks in advance.