Thread Rating:
[HD Texture Project] Xenoblade Chronicles (v5.0U - May 17, 2014)
08-10-2012, 09:04 AM
(08-09-2012, 08:28 PM)

Resus Wrote:

(08-09-2012, 02:05 AM)

Echoes Wrote: And since it wasn't mentioned in the OP, I made a much higher res pack of the character portraits a couple of weeks back. It includes gray portraits, (shown during battle visions), guests and a much higher res affinity group picture. It however does not include affinity circles.

Comparison pics 1&2. Hyperlink to avoid making a huge post.

Download


Sweet, i missed your contribution in the other thread.

Just tried this and the portraits looks way better and crisp and indeed it also have the gray portraits with all the playable characters, this one should be included in the Pack since it is definitely a better quality than the other one.

Just 1 thing i noticed tho, this pack doesn't have the portrait of "Fiora" with her armor covering her face, i think that one looks cool enough to stay inside =)



BTW, nice move on starting a new thread, the old one was getting a bit messy but thanks god this one looks way more organized.
I thought the one with the serious face was way more fitting, so I didn't bother with the mask portrait.
But whatever, here you go.
08-10-2012, 10:02 AM
Sweet beans, thanks mate =)

The other portrait is cool too, but this one gives me the chills... in a good way.
08-10-2012, 10:06 AM
small update
Iconos animados de Afinidad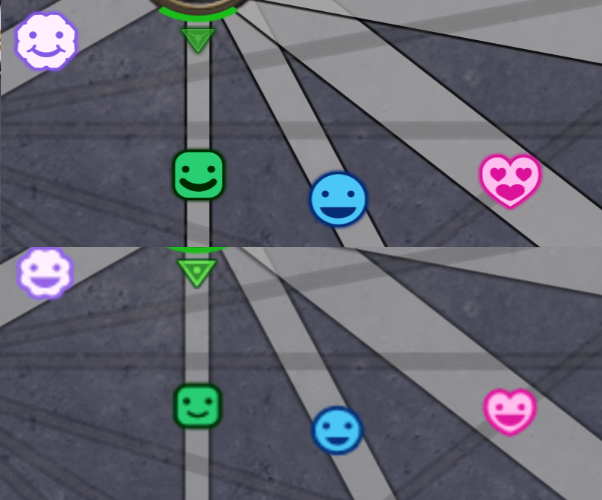 Descarga - Download
08-12-2012, 11:02 PM
(This post was last modified: 05-29-2013, 05:57 AM by OllieLucoil.)
Greeting from Russia!
i'm really excited by the retexture project, thank you guys for so great work!
This is my modest contribution)
UPDATE #2:
MAIN MENU MONADO v.2
(jump the gun again when i said that the previous version was the final one))
WHATS NEW:
ENCHACED monado
- polished. Bunch of minor improvements, colors, more accurate shape of sword, sharping..
some of improvements you may didn't see. hehe.
But there is really many of them, trust me)
Now i'm feel that this is a completed piece.
monado FROM BOX ART
- poweredbykimchi made me think of box art and.. i found the HD art with that monado and its perfectly fit.
Heh.. i didnt notice that the ingame monado slightly different that the monado from box art. It is strange. Active/not active?
Now you may choose what you like more)
Main menu - MONADO
08-13-2012, 07:40 AM
(08-12-2012, 11:02 PM)

OllieLucoil Wrote: UPDATE: MAIN MENU MONADO final revision.
Kill a whole day on this.
I like your Monado and have it implemented in my game
My current desktop-system:
OS:
Win8.1x64
CPU:
i5 2500k @ 4,2 GHz
GPU:
nVidia 560 Ti
08-13-2012, 08:11 AM
(08-12-2012, 11:02 PM)

OllieLucoil Wrote: Greeting from Russia!
i'm really excited by the retexture project, thank you guys for so great work!
Hello,
That Monado looks nice. It reminds me of the boxart.
About the faces, you can do whatever you like. Personally, I feel more options is better than one option as there are pros and cons to every face retexture. Some may like the original, some may like a very sharpened version, some may like a completely redrawn version. So do what you want and don't worry about it too much, but do also keep in mind that there are other places that need work and not just the faces.
i7-6700k @ 4.4 GHz
AMD R9 390
16 GB DDR4 3200 MHz
Windows 10 x64
08-13-2012, 12:25 PM
I'm trying to load up the textures but they're not working. When I use DX11, they're all screwed up, and what I use DX9, they don't load.
08-13-2012, 12:42 PM
DX11 doesn't work with this. You must use DX9. Also make sure that you have checked the load custom textures box when you have DX9 selected. It has separate settings for both DX9 and DX11, so you have to check the box again.
Users browsing this thread: 1 Guest(s)
---