I'm not sure if its the Dolphin Emulator or the game Zelda: Twilight Princess but when playing sometime my game would just freeze up randomly. There is no error message and its not a specific part of the game, because if load Dolphin and play again I can pass that part, but its happening every so often and its getting annoying now. Dose anyone know why this is happening and how I can fix it?
Again I would like to say that its not a specific part of the game that keeps freezing, I just started the game so I'm still in the village, but some part at where it has froze at was when... Opening the gate when crossing the bridge with Epona. Starting the Slingshot Test after showing it to the kids. And another part I can't remember right now, but I will play it again too see where it will freeze up again and post back...
Other then the freezing the game runs very nicely and looks very beautiful on my computer. Sometimes I would hear a Beep every once in awhile... I'm not sure what that is or if thats even important. I have played and beat the game on the Gamecube and never heard that weird Beep sound before, and no its not Link low on health. The Beep sounds sort of like a truck or something backing up its just one single beep though every so often. I have no clue why it keeps occurring.
My Computer Specs
(My computer is fairly new I just recently built it.)

My Emulator Set up
, I used this
guide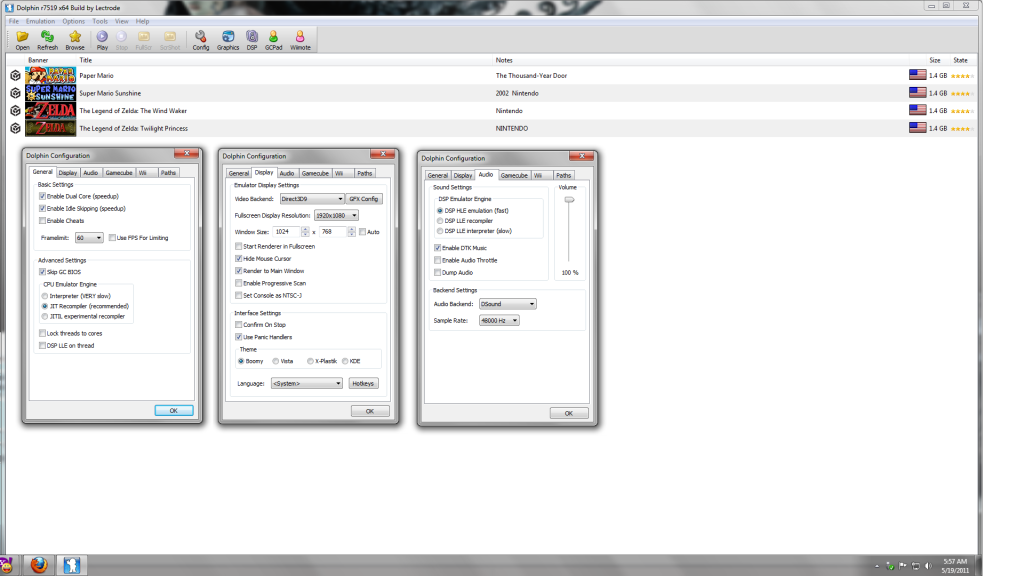 Direct 3d9 Graphics Setup
Note I don't know much about any of these options... (Emulator or Graphics) so I left most of it how it is and just changed the options to whatever the guide recommended. If there anything I should change or you would recommend for me feel free to also mention it.
Thanks.