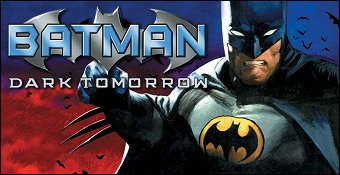 About the game (IGN):
An action/adventure developed internally by Kemco, Dark Tomorrow follows Batman as he attempts to end a Gotham-wide gang war while simultaneously trying to rescue Commissioner Gordon from escaped maniacs inside Arkham Asylum. Features include 30 different stages and over 60 minutes of computer-generated FMV.
General Settings
Dual Core

: Enabled

Idle Skipping

: Enabled

Optimize Quantiziers

: Enabled

Dynamic Recompilation

: Enabled

MMU

: Enabled (Right click the game in the game list, pick Properties. Tick "Enable MMU").

Known Problems
Slow gameplay.
Overall
The game will run once MMU is enabled. The FMV cutscenes are .h4m files, so they won't play too well (or at all), so you'll need to skip them. Once in game, it runs a bit slow--about 60-70% speed.