So, I had Dolphin working fine yesterday (using Unknownforce's 32 build) and today I've hooked it up to work together with 3D Ripper DX and it opened fine once without problems, but then I stopped it because I wanted to reopen it with frame-skipping on and sound off, and every time I've tried to open it after that (I've tried it without 3dr on too, so I'm pretty sure that's not what's screwing it up) it flashes these two alerts right after I hit play: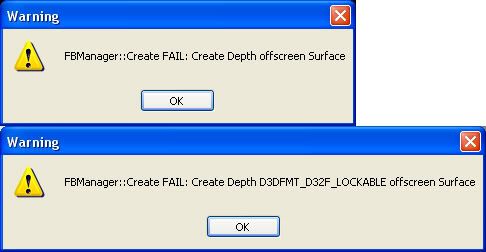 and then it goes back into starting up, but when it is supposed to be going into it's intro video, the screen just goes black and nothing happens and if I hit start at that point it will take me to the menu, but then when I start the game in story mode, this one doesn't have the option of skipping cut-scenes and so on the first video it again goes into this black screen and just stays like that for about five minutes before it freezes up and flashes another alert (it does the same alert twice in a row) and then puts a disk-error message on the screen.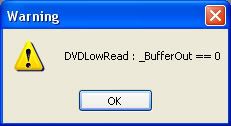 After this it shuts itself down. What the hell is it doing?
XP Home
Intel
Pentium 4CPU 3.20GHZ
2.13GHz, 1.00 GB of RAM
NVIDIA GeForce 6200