Forecast Channel HD
Enjoy the Forecast Channel again with modern textures optimized for 1080p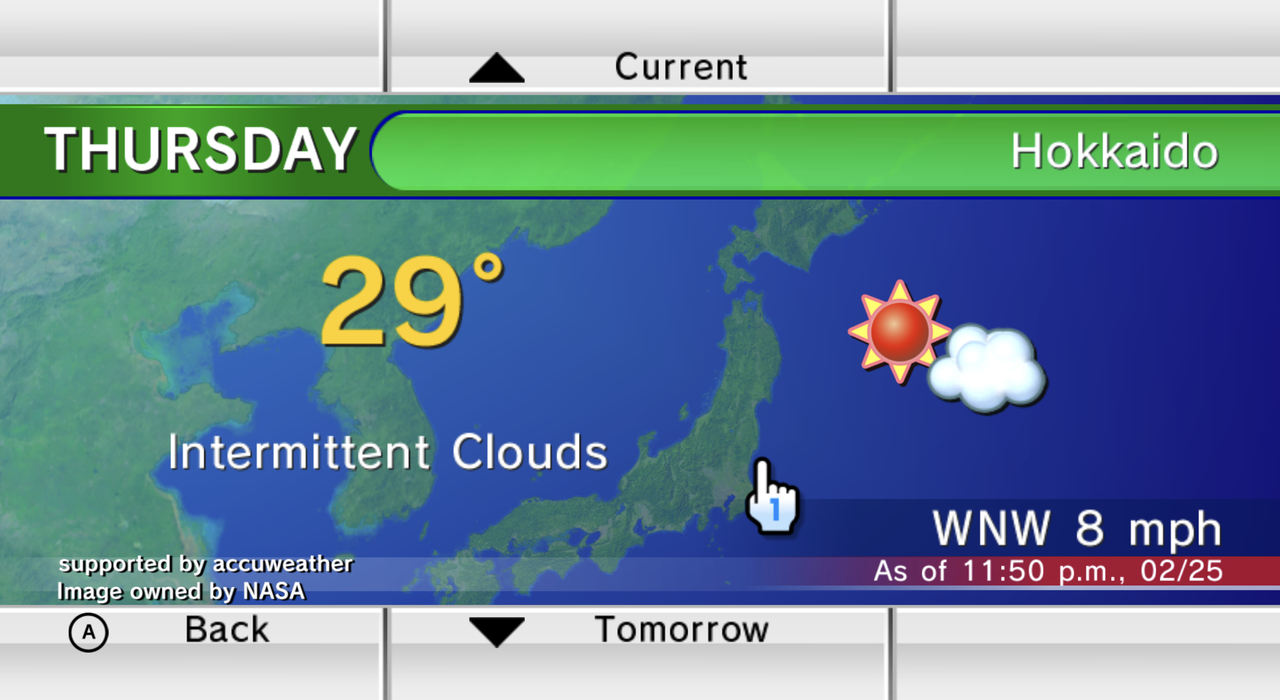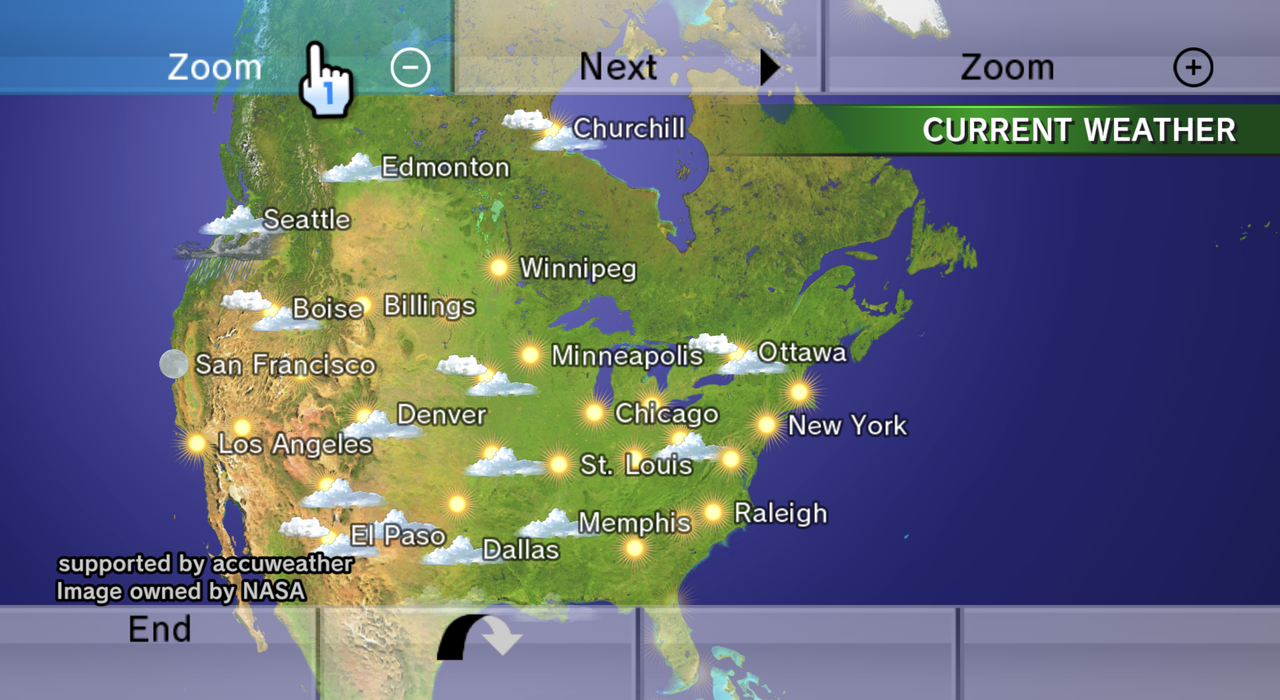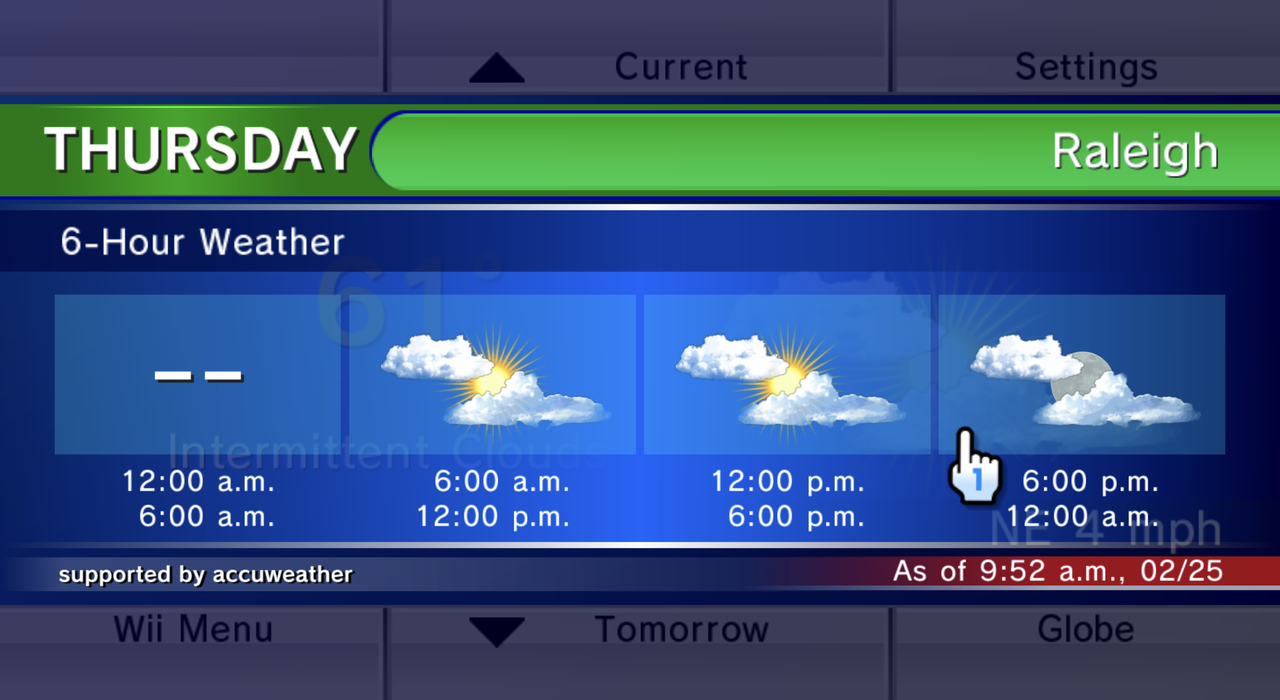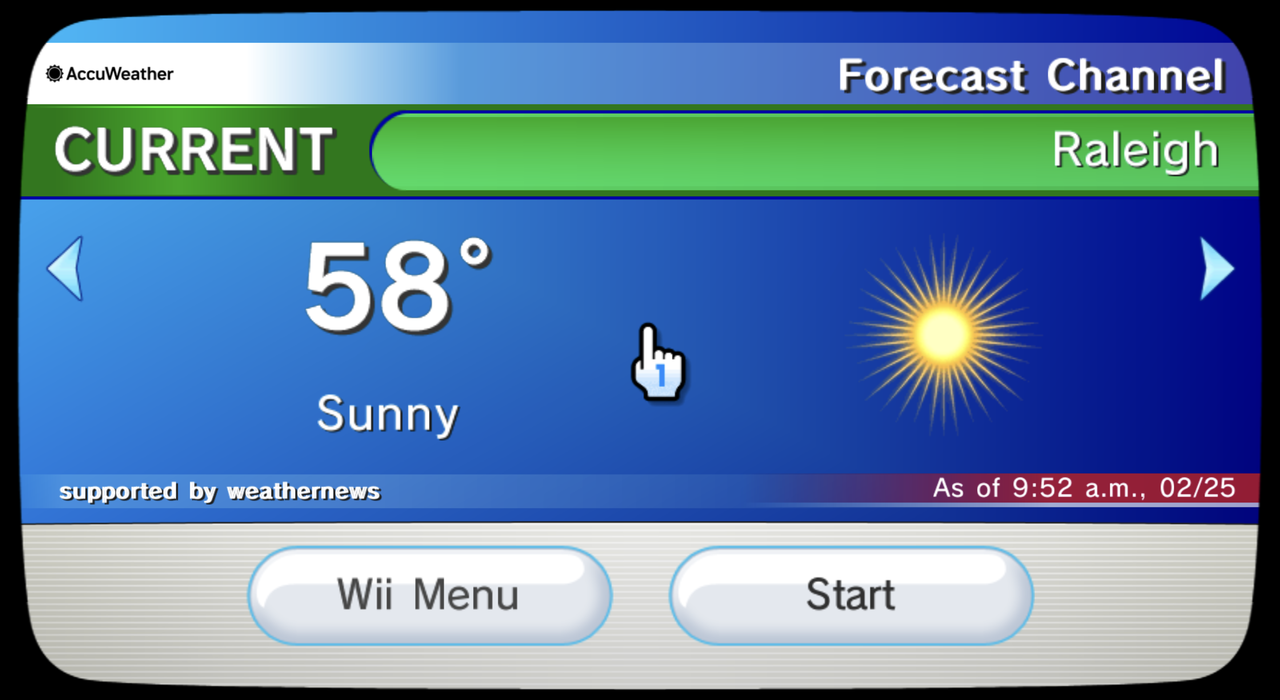 Open these images in a new tab to get a better look at the details.
These textures were made in Inkscape, and are designed to be as accurate as possible, down to the most subtle details. There are also branding changes, to reflect the weather provider used by RiiConnect24. They are 2.25x the dimensions of the originals to look their best at 1080p and lower.
Of course, this pack is also very much a work-in-progress. However, the prerelease provides a good taste of what's to come for the first pack dedicated to a Wii channel.
Resource Packs: V1 V2
After downloading, check the release notes to see what's been added and what's changed. These are inside the ZIP.
NOTE:
This pack is only guaranteed to work with the US version of the Forecast Channel.