hello! i am a first time user of the Dolphin gc/wii emulator and i have yet to successfully get it to run.
Im currently running Windows 7 64x
AMD Athlon 64 Dual Core 2.4
ATI Radeion x1600
1gb ram (10gb swap file)
this the error log for the error im getting whenever i try to boot up a rom.
The game im attempting to boot is Luigi's Mansion.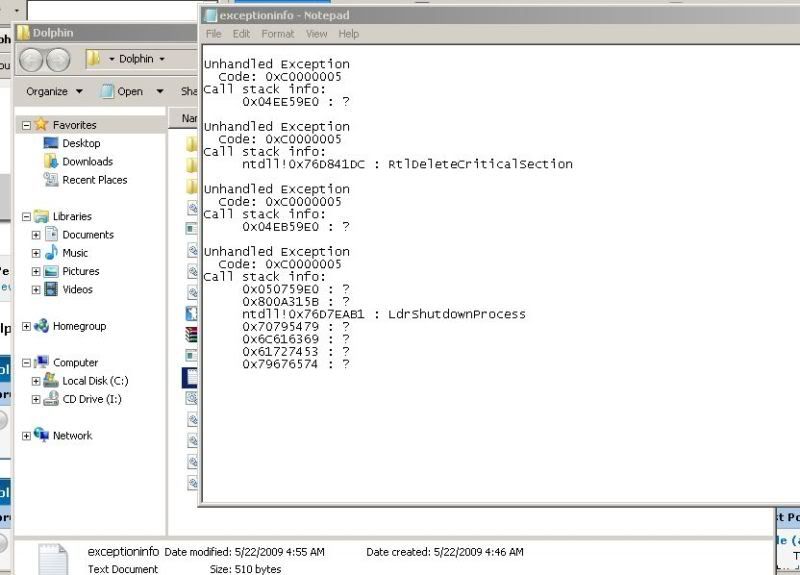 if you need more info i'd be more than happy to ss and provide