Thread Rating:
Feature Request Thread
03-29-2009, 08:00 AM
Support for the "Starlet" chip and the ability to boot the GC BIOS
System Specs:
Intel Pentium Dual Core @ 2.20Ghz
Nvidia Geoforce 7050 859Mb
2 GB Ram
OS: Windows Vista home premium 32 bit

03-29-2009, 10:06 AM
I'm not sure if this already works (havent tried it yet) but wheather the homebrew channel works on the Wii OS, and maybe making dolphin with the WiiOS so that when you select an ISO, it will appear on the disc boot channel. I think it would be nice to get the full experience of a wii on your computer! it would make it look smooth! =D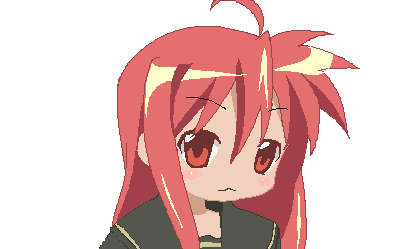 Shana/Konata-chan Kawaii! =D
My Comp:
CPU: Intel Quad Core Q9550 @ 2.83GHz
RAM: 4GB
Graphics Card: nVidia 9800GT
OS: Windows Vista Home Premium 32-bit (x86)
03-29-2009, 10:18 AM
I recommend implementing a feature that makes it easier to import .bin save files.
(03-27-2009, 06:40 AM)

famevn Wrote: Can we have a function to decompress GCZ back to GCM in order to burn iso onto DVD?
GCZ is 100% reversible (for GC games) and feature is already there, right click the gcz in the game list and choose decompress
for Wii games it is reversible back to the scrubbed ISO, but not back to the original
03-29-2009, 09:07 PM
(03-29-2009, 04:09 AM)

nosound97 Wrote: Bad idea. You'll get a big mess in Dolphin's development.
(03-29-2009, 04:56 AM)

LWares Wrote: Fair point. As once something gets fixed, something else breaks or doesn't work.
You are making no sense
Following your logic with the current trend of making one version of the emulator able to run
anything
the developers will simply get nowhere! Because when they fix let's say a bug or optimize performance in one game, several other ones will become unplayable?
03-30-2009, 08:21 AM
Add recursion to the Paths system in options so instead of having to manually set each folder containing an ISO/GCM in the paths you can just add the root dir and have it autodetect the image files in the tree.

It makes more sense than the current way of going about it considering not everyone likes to throw their ISOs into a folder without organization.
03-30-2009, 09:05 AM
Multiple controllers for Wii Emulation ? (2 Players playing Wii games)
Is it planned for a near future ?
By the way , awsome job with dolphin, for someone who witnessed the birth of bleem! and UltraHLE , Dolphin is the new big step in emulation. Congratulations guys
03-31-2009, 01:53 AM
Enabling Dual Core ingame would be much appreciated
03-31-2009, 03:39 AM
(03-31-2009, 01:53 AM)

nosound97 Wrote: Enabling Dual Core ingame would be much appreciated
Quoted for truth (in SSBB it would be easier to play on high speeds while avoiding crashes ;P)
AMD Athlon 64 X2 3600+
2GB RAM
nVidia GeForce 9600GT 512MB
VISTA ULTIMATE x64
Users browsing this thread: 1 Guest(s)
---
Powered By MyBB | Theme by Fragma