It's listed in the list of games from Tecmo by the name of 'Fatal Frame PS3'
http://games.ign.com/objects/025/025071.html
"Fatal Frame PS3"
It sucks, I bought a Wii just for Fatal Frame IV
Now I HAVE to buy a PS3 when this releases. But then there's a newer generation console from Nintendo. Which 1 should I buyO_o
But it's release is too far so I'm gonna wait for 'Fatal Frame 2011' for now.
Anyway Fatal Frame games on the Wii got hotter girls though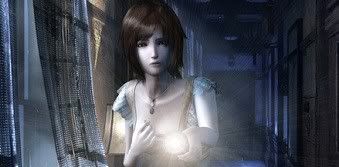 Intel Core i5-3230M Ivy Bridge 2.6 GHz(3.2GHz Turbo Boost)
4 GB 1600 MHz DDR3
Intel HD 4000/AMD Radeon HD 8670M (2 GB DDR3 dedicated) (Switchable Graphics)
Windows 8 64-bit