Following the recent English Patch release here's some info for the locations for replacing the files with Wii Scrubber.
At the moment this is the only way i know to make it work with Dolphin.
Unfortunately Wiiscrubber doesn't allow for multiple file replacing so i had to replace them one by one.
I replaced around 623 files to get dialogues, menu, tutorial and titles work. I left for the moment the item files (which are about 2769 files).
The English Patch extracted structure is different from the one in the ISO, so you have to guess where to put the files too.
Let's say that guessing isn't too difficult:
The following files are the 623 ones...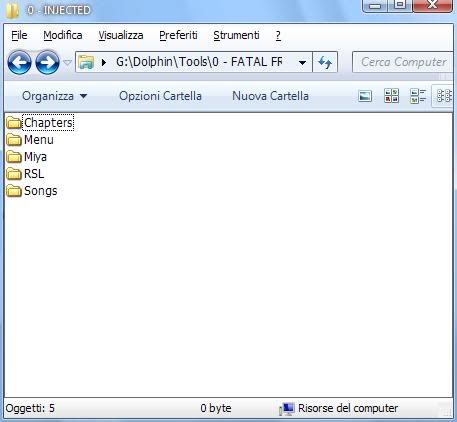 ...and these are the 2769 ones which can be left away for the moment.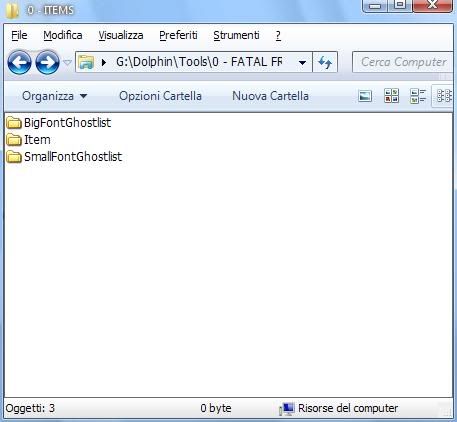 Now if we open the ISO we should see the following structure: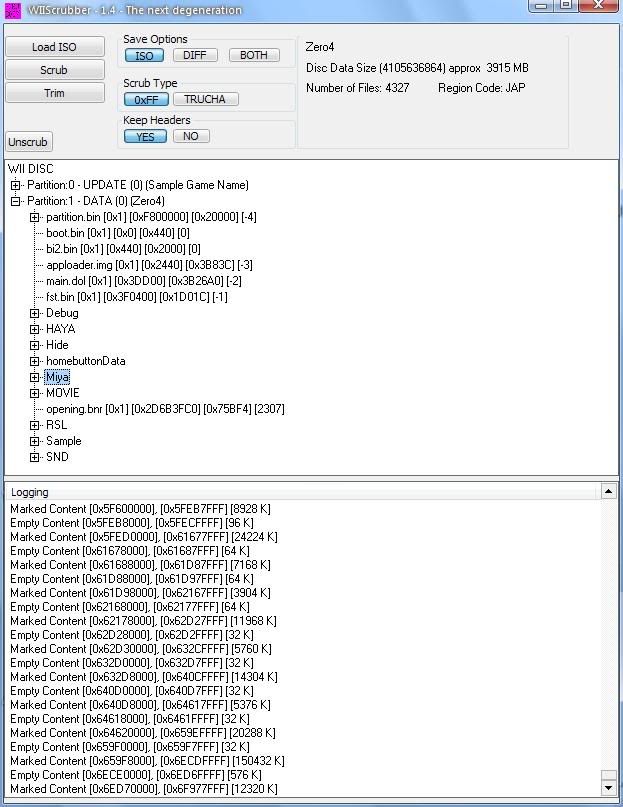 Put the content of "Chapter" and "RSL" folders in the "RSL" ISO folder.
Put the content of "Menu" and "Miya" folders in the "Miya" ISO folder.
Put the content of "Songs" in the "STREAM" subfolder of "SND" ISO folder.
Leave the "Credits" folder as i suspect one of the 2 files will make the ISO corrupted.
And for the ones willing to challenge with the item files ("BigFontGhostlist", "SmallFontGhostlist" and "Item") they all go in the "Item" subfolder of "Hide" ISO folder.
And now some image of the running English Patched ISO with Dolphin!