Hi,
first things first, if you didn't know it yet: As a moderator, it's very annoying when people answer to a pirate's or spambot's post instead of just reporting it and leaving it there. That's the general message that you should take from this thread. But since some people always write stupid answers anyway, I figured it would be more effective to explain it "visually" to them:
So, earlier today I came across this post in the Wind Waker CPU Benchmark thread: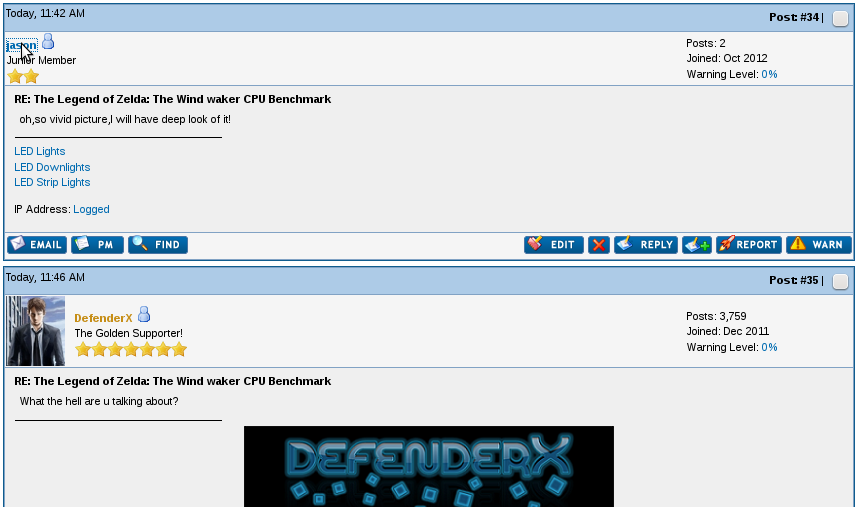 And some forum user quickly enough answering him, kindly asking what the hell he's talking about. Well, it's not that hard to notice that jason was a spammer, so instead of replying, DefenderX should've just reported the post. But whatever, I decided I'll visit jason's profile....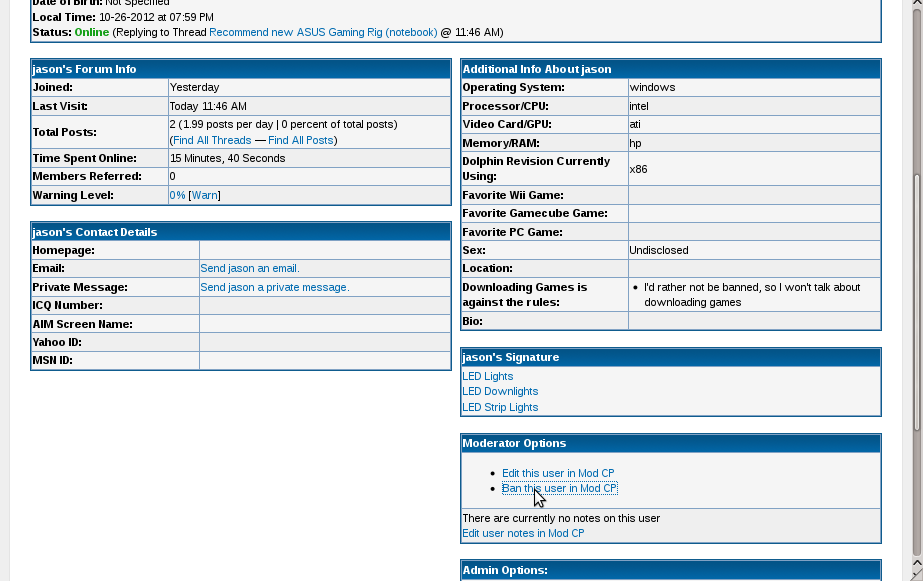 ... and ban him so he can't post any further spam.

After banning spambots, I usually delete all of their posts, so I go back to jason's profile...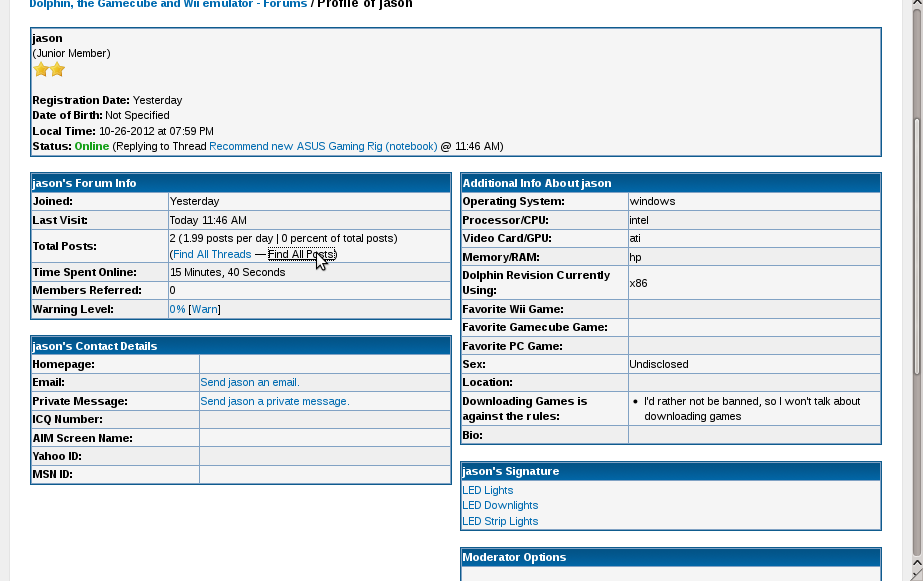 ... and delete all of his posts:
I usually stop at this point and go do something else. However, I guess some people will visit the Wind Waker CPU Benchmark thread lateron, and what they see will be this:
See what's wrong there?
I.e. to sum things up, I kindly ask anyone around here again to not answer to pirates or to spambots (or similar cases) and to make use of the "Report" button where appropriate instead.