Thought i should bring this over from the forum, since it could still be useful for future release games! Also, these programs "Can" fix other problems as well, just research and post your results below!
Quote:Please do not download games, only have backups of games you already own!

...I think this is the part where i say, im not responsible if anything goes wrong... i did these exact steps, and got games working on Dolphin. I have checked for Viruses in the rar files, and AVG (always updated) found nothing

Error #002 is a newly implimented code that makes ISO's unplayable. (i think xD)

I had a request on how to do this, so here it is!

So, This is how to fix Error #002 (Tested on Bleach: Versus Crusade)!

Step 1 - Download Both WiiScrubber (latest version, I used 130) (download here ==> Here ) and GenericWiiPatcher ( here ==> Here )

Step 2 - Extract both files (winrar archives) above into seperate folders



Step 3 - Open WiiScrubber folder and Run MakeKeyBin.exe. Enter the number 42 in the box and click Generate (pointless, yes! but needed to make WiiScrubber.exe work)



Step 4 - Open WIIScrubber.exe then click Load ISO and select the ISO you wish to fix the error on (eg. Bleach: Versus Crusade)



Step 5 - Select Partition:2 - DATA (expand Selection) and go down to Main.dol and Extract (right click and select Extract) the file into a folder that is required for the next step



Step 6 - Open GenericWiiPatcher.exe and push the Open Button, then select the Main.dol File you extracted




Step 7 - Find the Error 002-Fix and click Search. Once it is found, click the Remove 002 Button
(check picture on step 8)

Step 8 - NOW, click the save button (if you do not do this step, the Main.dol file will not patch)



Step 9 - Go back to WiiScrubber and in the Partition:2 - DATA, find the Main.dol file again (the one you extracted) and select Replace. Find the Patched Main.dol file and select that file as the one to replace



Step 10 - Place the patched ISO back into your Folder which holds all your gamecube/wii games

Step 11 - Run Dolphin, and select the Patched game! It Works!! =D

(if this does not work, try this link GBA Temp for more info)

Also, This was tested by randoms on NFS: Undercover and other Wii games (not on dolphin, just on real "modded" wiis), so some games may be possible to play once this error is removed! Try it yourself on some unplayable Wii games and cross your fingers!!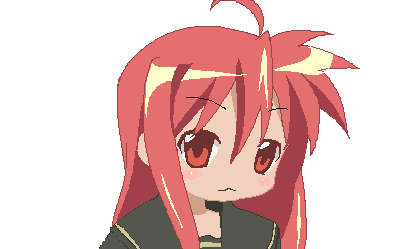 Shana/Konata-chan Kawaii! =D
My Comp:
CPU: Intel Quad Core Q9550 @ 2.83GHz
RAM: 4GB
Graphics Card: nVidia 9800GT
OS: Windows Vista Home Premium 32-bit (x86)