Just what as the topic says. This is vers. 3.5, btw. I can't seem to get past the menu because none of the buttons on my PS3 controller seem to work even though I've set up my controls and Dolphin even acknowledges that I'm pressing them! Everything should be working fine, but it doesn't. Anywho, I'm going to dump my settings because maybe I screwed up something there. For some reason I get the feeling that this is happening because I downloaded different versions of Dolphin in the past and now the setting are all wacky.
This is how I have it setup.
I made sure player 2 and the rest were turned off
I have a strange feeling the problem might be in this image. I erased some of the paths and I'm not sure what I did.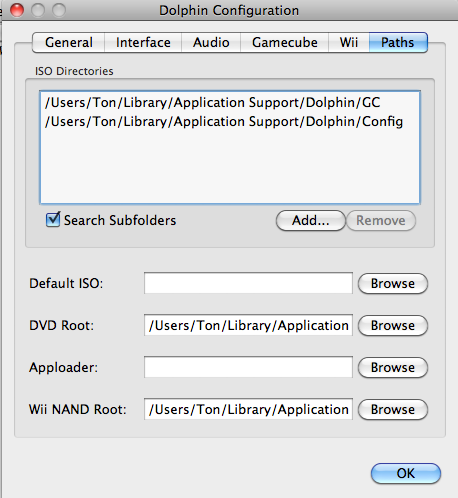 I've got screenshots of more setting if you need them.