1st off love this program, and the 3.0 release plays all my games hella smooth.
so ill dive right into my problem.
so i was going to play Super Mario Galaxy and noticed that i didn't map my 360 controller, so i started to mapping it and was testing as i went and couldn't finger out how to get Mario to move forward . Did some Googlen and fingered it out went to go play Super Mario Galaxy, went to try playing and now i get this weird error .. in game error " connect wiimote to player 1's wiimote and it will not go away.
Dolphin say wiimote connected at the bottom i have no other controllers connected i have tryed undoing changes i have made to controller mapping and general setting for miimote i have tryed alt F5 ,and reinstalling Dolphin 3.0 i have tryed 3 other vers of Dolphin all giving me the same error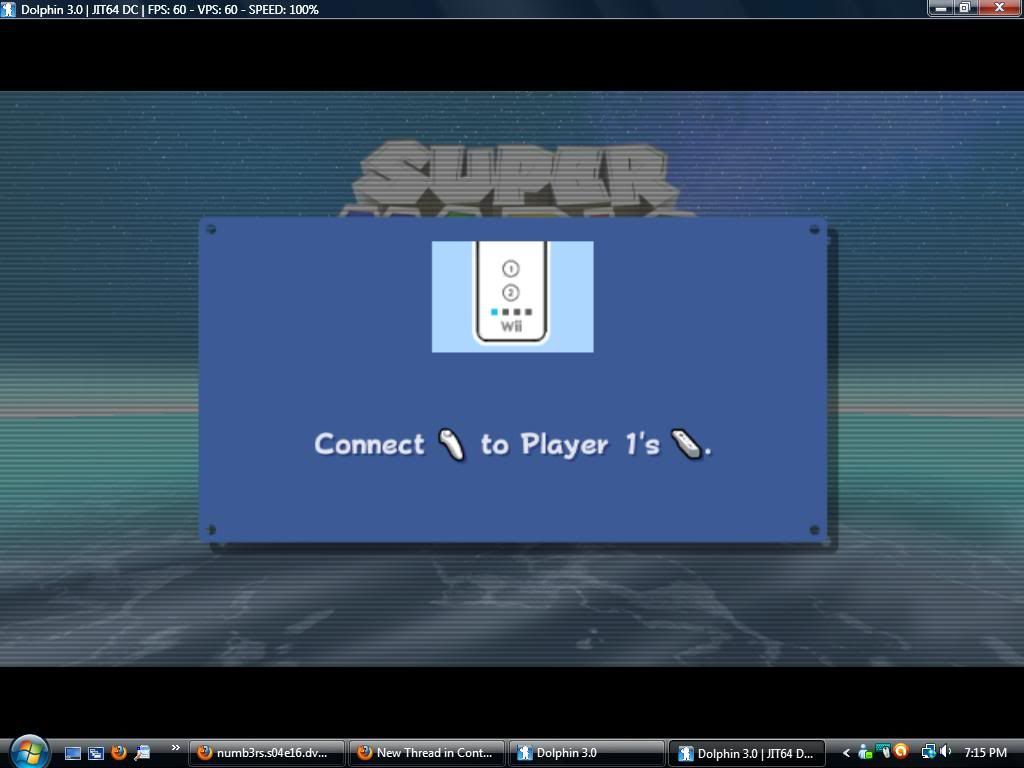 hopefully someone can help and thx for helping if u do lol
fixed it i had the controller on the wrong setting .... was on classic needed to be on NunChuk lol